History of NEOLUX
A brand with more than 90 years of history.
1923
S.A. Lumière from Goldau, Switzerland built a factory in Molsheim, France: La Lampe NEOLUX S.à.r.l. with 120 employees and an annual production of 800,000 light bulbs.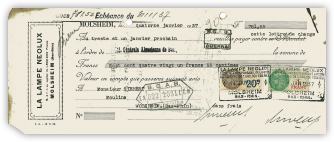 Picture dated 1937
1925
First trademark protection on January 5, 1925 in France.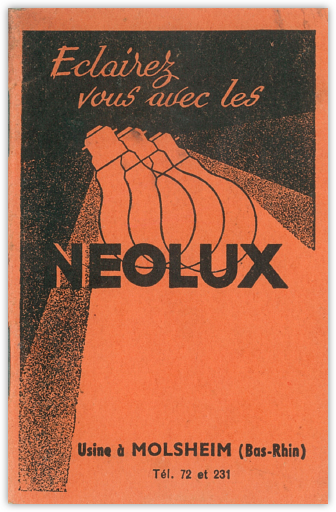 1930's and 1940's
During the 1930's and 1940's the company Interlux owned the majority of the company shares. At the same time OSRAM gradually increased its shares in the company.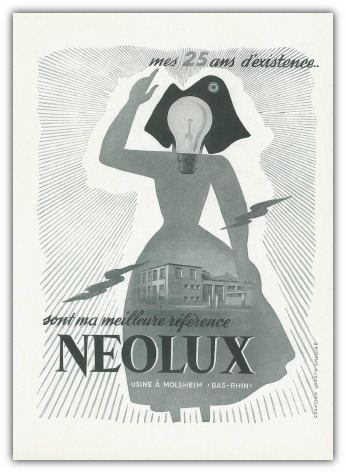 Picture dated 1948
1952
OSRAM Germany and NEOLUX signed an agreement to enter into a strategic partnership.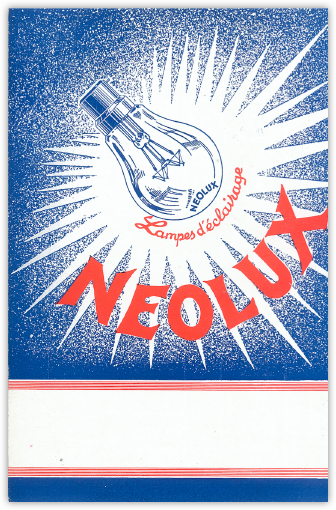 Picture dated ca.1951
1957
NEOLUX started to sell OSRAM products in France under the brand NEOLUX.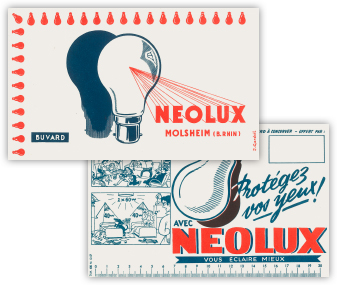 Pictures dated in the 1950's
1965
NEOLUX Molsheim was renamed OSRAM S.à.r.l. NEOLUX is part of the brand portfolio ever since.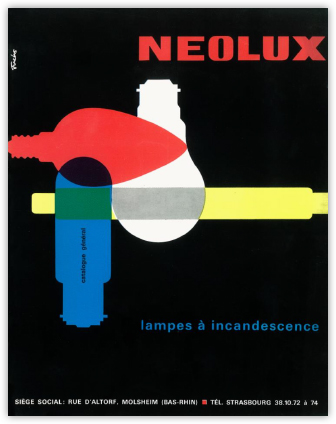 Picture dated in the 1960's
2011
NEOLUX was launched as a brand for automotive lighting.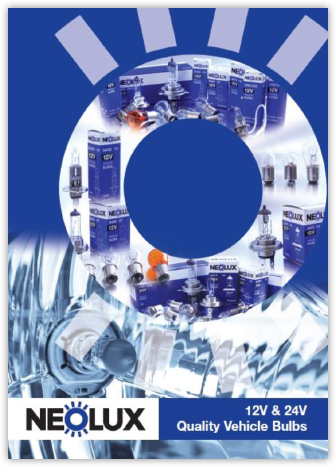 Catalogue 2011
Today
Today NEOLUX is OSRAM's official secondary brand in the automotive aftermarket. NEOLUX trademark is protected in more than 90 countries.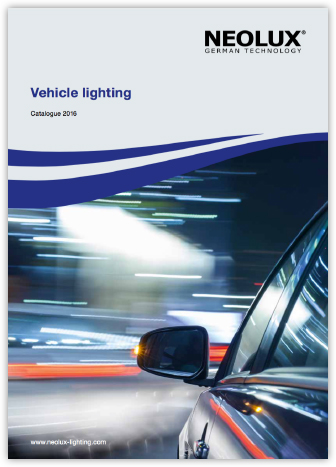 Catalogue 2021